Transformational Knowledge is Power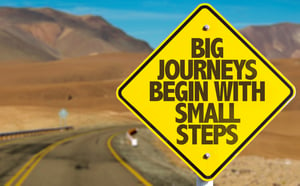 Whether you are an IT Expert or a Company Leader, sometimes you need to bounce an idea off someone who may be a subject matter expert on the topic rolling around in your head. Knowledge is power, and we can help you power your ideas to the next level. We have categorized typical use cases for advisory service below, if any of these resonate with you, feel free to reach out.
Advisory Services are sold on a per hour basis once a topic is ascertained. Once we have determined the Expert Advisor to connect you with, we then schedule the call or meeting with you and the Expert Advisor to get you the knowledge you need to make your decisions.
| | | | |
| --- | --- | --- | --- |
| Ramping Up | Best Practices | Innovation Spark | Handling Emergencies |
| Access to external knowledge empowers clients when they are faced with unfamiliar challenges. Whether strategy consultants applying themselves to new situations, leaders assessing unexplored technology or engineers launching into foreign infrastructure, we help clients access insights directly from Expert Advisors. | Identifying best practice often starts with looking outside of the barriers of your own organization, region or industry. With PortTech, clients leverage the honed expertise of seasoned professionals who have overcome and excelled in similar challenges or who are notable for market-leading practice in adjacent or different fields. They speak with specific experts to learn about competitive dynamics, trends and best practice that they can apply to their specific challenge. | Exchanging knowledge and recombining ideas sparks creativity and drives innovation. Clients work with PortTech to gain perspectives outside their usual network and combine their thinking with relevant conversation partners. Such live dialogues help them spot new commercial opportunities, novel applications for existing products and unexplored business adjacencies. | When major events outside of your control create confusion or uncertainty, leaders need to understand the situation and respond convincingly and quickly. At PortTech, we help clients find their way through uncertainty caused by global events and organizational shocks. Whether an unexpected breach in security or unpredictable service provider, first-hand, fast insights are an invaluable asset in responding. |
Advisory Services can be booked right here on the website. Hit the chat at the bottom of this page!